Is a Sewer Backup Bad for My Point Pleasant Home or Business?
2/3/2023 (Permalink)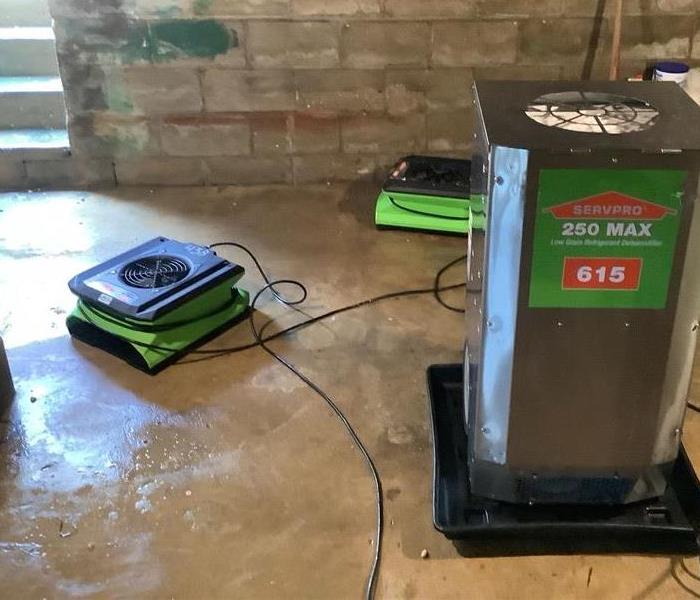 We are available 24 hours a day—our highly trained technicians are standing by for any size biohazard cleanup.
A sewer backup creates a stressful and emotional situation for any Point Pleasant home or business owner. In some cases, there are not only safety concerns but also concerns over significant property loss. Proper and a quick response to this situation can significantly minimize property damage.
What is a sewer backup?
A sewer backup occurs when sewage and/or dirty water (called wastewater) comes up a drain, sink or toilet. This usually happens when there is a blockage in the sewer pipe that is preventing wastewater from freely flowing. If this occurs, sewer backups need to be stopped and cleaned immediately to eliminate any sort of exposure to harmful bacteria and viruses. "Sewer systems connect entire communities and carry the wastewater to a treatment facility where it is treated and returned to the environment," according to Lentz Wastewater Management Inc.
What causes sewer backups in Point Pleasant?
There are several reasons why a sewer backup occurs, but the two main categories would be:
There is a blockage and it is preventing the sewage from flowing, or there's just too much wastewater for the system to handle. If something is blocking the pipe or otherwise preventing wastewater from flowing, eventually that wastewater will back up into the drains inside your home. Particularly older homes are more susceptible to damaged sewer pipes, but there are many things that can cause a blockage. Like flushing items that should not be flushed – wipes, grease, oils, fats, etc.
Heavy rains can also be the cause of sewer backups. Particularly for homes connected to municipal sewer systems. There are wastewater systems in most cities and separate the rain water and the sewage. Some cities have a combined sewer system that carries sewage and rain together. During heavy rain fall, the sewer system can get filled with rain water and it forces the water and sewage up into the home systems that it's connected too. Which result into a sewage backup.
It's one thing to have a flooded basement full of water; it's quite another to have one full of backed-up sewage. Sewer backups aren't necessarily the most destructive thing that can happen to your house, but they are definitely one of the most disgusting. These situations should be considered an emergency and dealt with as quickly as possible to prevent any further damage to your property. Consider your personal protection-the raw sewage can be extremely dangerous and filled with gases, viruses, bacterial, and fungi. SERVPRO employees have all the PPE (personal protective equipment), proper training and products to tackle such biohazard cleanup jobs. There is no disaster cleanup service that the experts of SERVPRO of Point Pleasant can't tackle. If you have any questions, please don't hesitate reaching out to us. We know how to contain the situation and neutralize it. Call 732-202-3001 today for all your sewage cleanup needs