What is the Transition from Thunderstorm to Hurricane?
4/26/2023 (Permalink)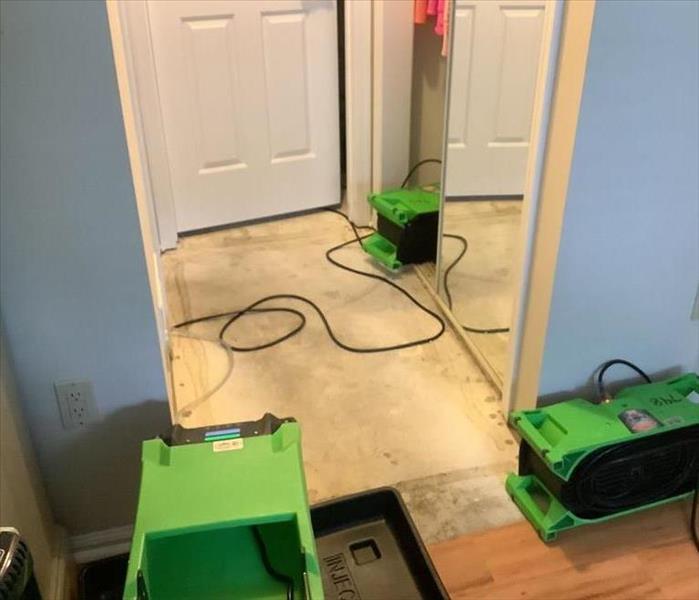 We're dedicated to responding immediately to storm damage emergencies because A fast response helps lessens the damage and reduces cost.
About 25 to 30 thunderstorms happen per year in New Jersey and in Point Pleasant. There is roughly 11 significant two day storms that happened per year. While hurricanes normally occur once every ten years. Although that is not often, all it takes is a thunderstorm, warm ocean
water and light winds for a hurricane to form. It is important to understand the difference in order
to protect yourself, your family, and prepare properly. SciJinks accurately breaks down the four transition stages from thunderstorm to hurricane below:
Tropical Disturbance: Once water vapor from the warm ocean condenses to form
clouds, it releases heat into the air. The warm air then rises and is pulled into the column of clouds. A pattern starts to develop with wind circulating around the center and as it encounters more clouds it is called a tropical disturbance.
Tropical Depression: The air at the top of the cloud column starts cooling and becoming unstable as the thunderstorm grows higher and larger. As the heat energy is released from the cooling water vapor, the air at the top of the clouds become warmer, making air pressure higher causing winds to move outward. The movement and warming causes pressures at the surface to drop. When winds reach between 25 and 38mph the storm is called a tropical depression.
Tropical Storm: Winds have to reach 39mph for the tropical depression to become a tropical storm. The storm will get a name, winds blow faster and start twisting around the eye.
Hurricane: Once wind speed reaches 74mph it is considered a hurricane. The storm is at least 50,000 feet high, reaches 125 miles across and the eye is between 5 to 30 miles wide.
Hurricanes Categories:
Category 1: Winds 74 to 95 mph (Minimal damage)
Category 2: Winds 96 to 110 mph (Moderate damage)
Category 3: Winds 111 to 129 mph (Extensive damage)
Category 4: Winds 130 to 156 mph (Extreme damage)
Category 5: Winds 157 mph or higher (Catastrophic damage)
Experiencing a storm can be an unsettling thing, and it is even worse if your home or business
has been affected. If you find yourself in that situation, we are here to help. Call SERVPRO of
Point Pleasant for all your storm damage repair
needs 732-202-3001.